After the climb up Mount Coolum, we had a pretty casual day together, even though it was Dave's birthday. We were saving our energy for the party that weekend, for his birthday. His birthday party was a costume party, but in Australia they call it a "Fancy Dress Party"...so weird. Anyway, since Australia isn't all that big on Halloween (which is SO depressing because it's my favorite holiday), the boys in the house (and some of the guests) RENTED their costumes!! I was shocked...I had my Beatrix Kiddo (from Kill Bill) costume ready, Dave was Raphael the Ninja Turtle ( no offense to my honey, but this looked handmade, and his shell looked more like an egg, haha!)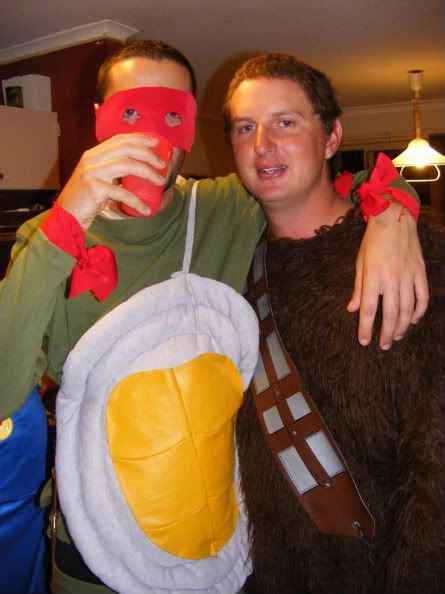 ,
Heath was Chewbacca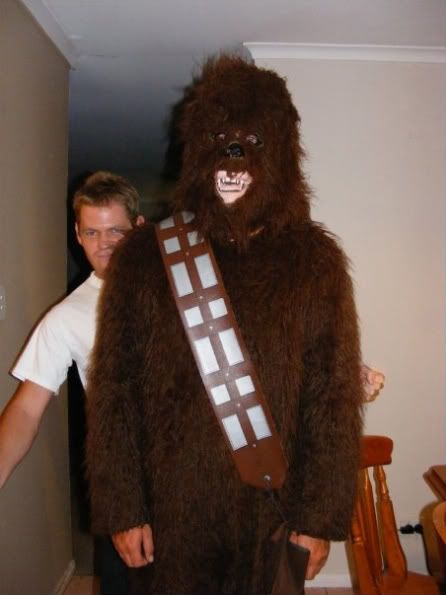 , Rocket was the Joker, Squiggy was Super Mario, and Frenchie was Duff Man!
All in all, it was a great time. Instead of cake, I baked Banana and Strawberry cupcakes!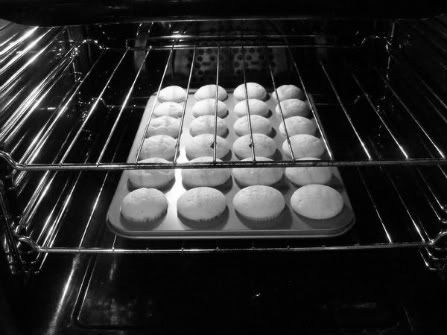 They were really good I guess, because I didn't even get to try one!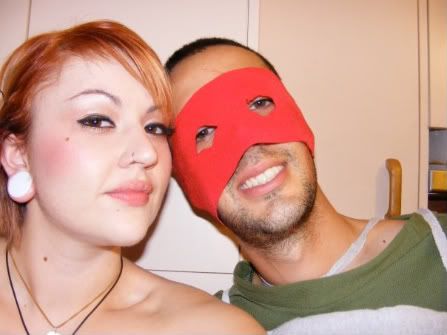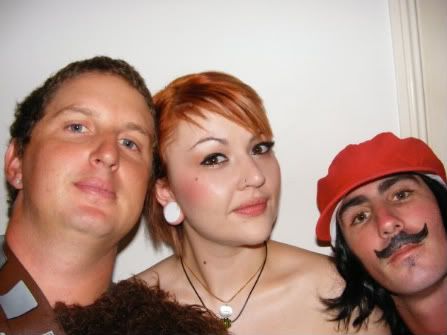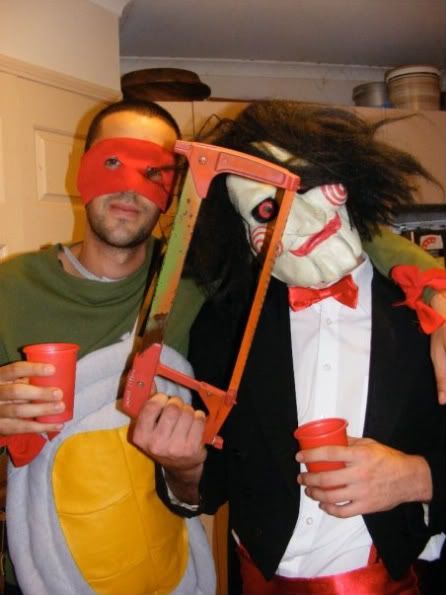 One thing I noticed though, was that the few girls that were there ( they were some Dave's friends' girlfriends), I tried to introduce myself, but I got nothing but dirty looks...For those of you that know me, I'm not stuck up in the slightest...I try to be friendly, and I though making some lady friends in Australia would be good for me, since there was a possibility I would end up living there one day. Hey now, don't think I was being too presumtuous, we WERE considering marriage, we just didn't have any specifics decided yet. I was just a bit shocked that I was basically ignored when trying to make friends! I still to this day have no idea if it's because I'm American and they're a bit prejudiced, or if it's just because they're bitches!
A few days later was the day I met the parents. I had been dreading this day since my arrival because you just never know how they're going to be. I decided to keep my hoodie on with the sleeve all the way down, because even though Dave told me his parent's wouldn't care about my tattoos, I didn't believe him. I was getting really really nervous on the way to their house for dinner, so Dave was so very sweet and took a slight detour so that I could see some Kangaroos in the wild!
Let me tell you, it was the coolest thing ever! It was actually at the University that Dave went to, the University of the Sunshine Coast. Really, the only college within an hour's drive. The wildlife in Australia must be unbeatable! The Roos are just lounging on the lawn, so during your walk from class to class, you my step on one or get boxed! Just kidding about getting boxed, as long as you don't corner them! They were incredible to observe.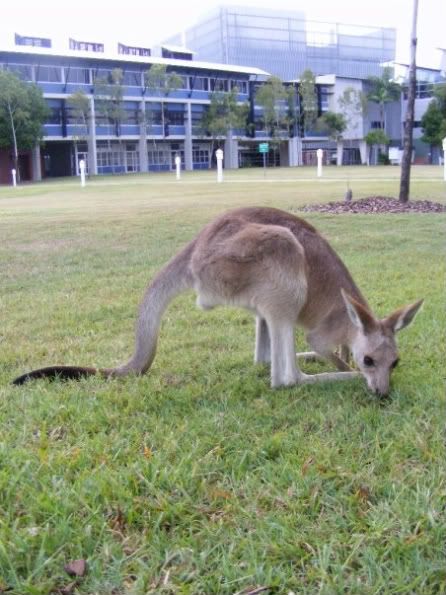 We spotted a couple of young ones play-fighting next to the playing field.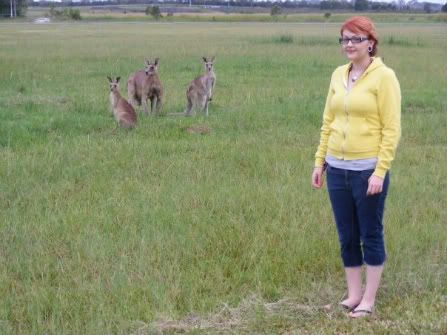 One thing that I did find funny, is that they call the "elevator" a "lift", and the "restrooms" are called "toilets"!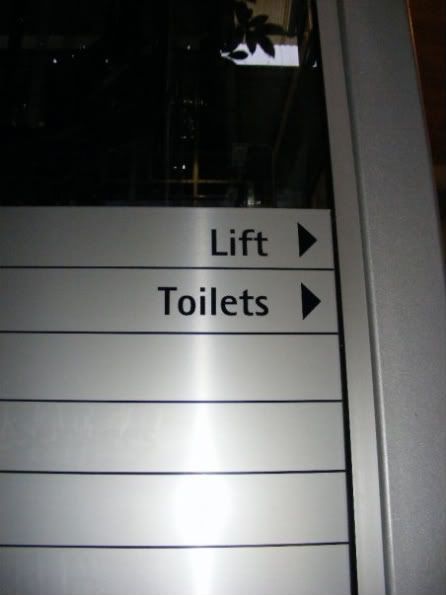 There were also quite a few Rainbow Lorikeets in the trees, they are so beautiful!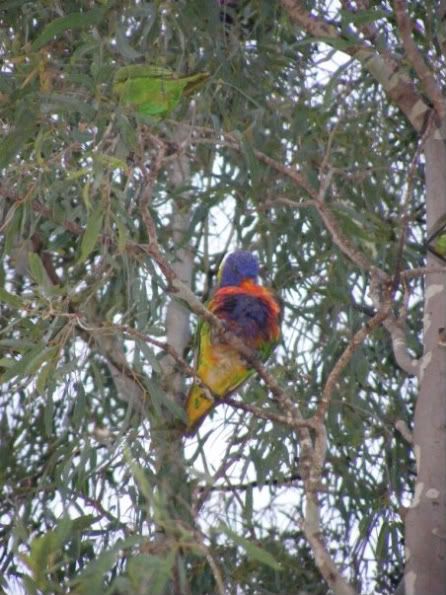 More later, pictures and such, talking to my honey on skype =P